07 July 2016
Lies of Handsome Men paired with Casa Dos Vinhos Da Madeira Malmsey
The final song Peter Turner paired up with a wine ends on a sweet note. I've loved Francesca Blumenthal's song Lies of Handsome Men since I first heard it sung by Stacey Kent. The lyrics draw you in and entwine you in a poignant and self-deprecating story.
The song is not widely known although it has been recorded a number of times, including recordings by Blossom Dearie and Cleo Laine. I found as many versions as I could before taking it into the studio and heard it done with lush arrangements, as well as piano-centred arrangements, but never simply with guitar. The Pairings recording features Reg Schwager's beautiful playing and I'm delighted that we were able to tell the story together.
Even better, in May I received a letter from Francesca Blumenthal herself. She said that she loves how I interpreted her song, and that she was drawn to my original songs, as well. These are some of best compliments I've ever had the pleasure of receiving. What a thrill!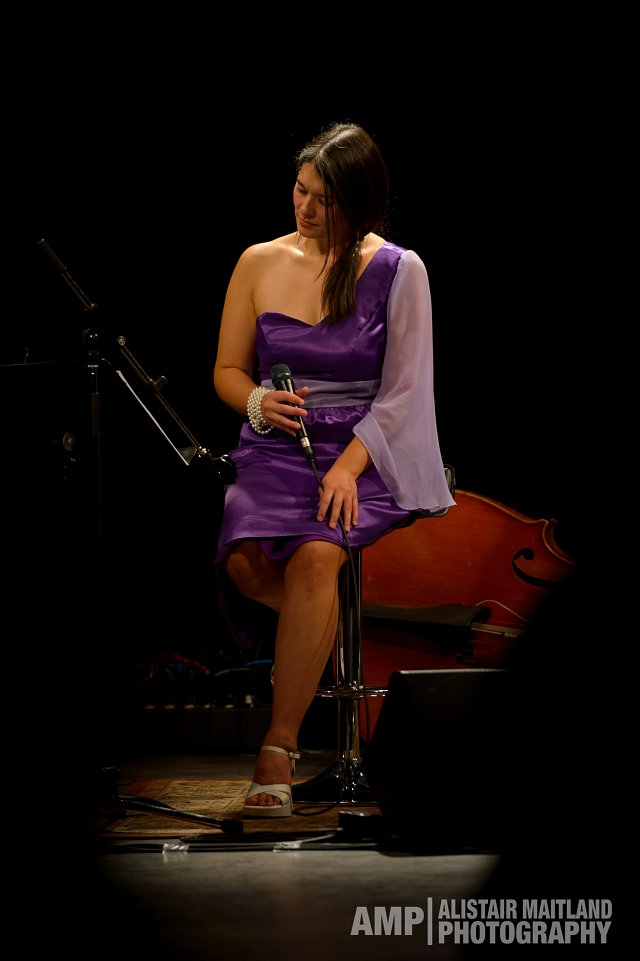 Here are Peter's notes about this pairing:
Ideal to pair with something sweet, gingery, and desserty. Think sticky toffee pudding or gingerbread. Made with Malmsey (or Malvasia) grape, this is the sweetest of four Madeiras made with traditional grapes that progress from dry to sweet. These wines can be aged for incredible periods of time. I have drunk an 1837 vintage, and am holding a second bottle of the same in my collection.
Madeira has two faces . . . sweetness that rolls off your tongue, and wraps around a dessert with caramel and spice notes. Its other face is trickery . . . It can age forever, only getting more alluring and desirable, and at the same time having a disguised kick that sneaks up on you and knocks you off your feet when you are least expecting it. A few of you may have heard a song called "Have Some Madeira, My Dear", which talks of Madeira and the lies of handsome (or not-so-handsome) men.
Check out the song here: fawnfritzen.bandcamp.com/track/lies-of-handsome-men
For my at-home pairing party a few weeks ago, I made gingerbread cake. Grating the ginger takes time, but it's soooo worth it! The cake is not too sweet, especially when topped with a dollop of unsweetened applesauce and barely-sweetened whipped cream... Check out the recipe below.
---
GINGERBREAD CAKE (from Hollyhock Cooks)
serves 10-12
1/2 cup soft butter
1/2 cup brown sugar
1 egg
1/2 cup unsulphured molasses
1/2 cup finely grated fresh ginger
2 tsp vanilla extract
1/2 milk
1 tbsp vinegar
1 cup whole wheat flour
1 cup unbrelached white flour
1 tsp baking soda
1/2 tp salt
Preheat the oven to 350F (after grating the ginger!). Lightly oil a 10-inch springform pan.
In a large bowl, use a fork to cream together the butter and sugar. Whisk in the egg, molasses, ginger, and vanilla.
In a small bowl or in a measuring cup, combine the milk with the vinegar. Add this to the wet mixture.
In a third bowl, combine all the remaining dry ingredients. Slowly stir the dry mixture into the wet with a wooden spoon just until they are completely combined. Pour the batter into prepared springform pan and bake for 30-35 minutes or until a knife comes out of the centre clean. Allow it to cool slightly before removing. Serve warm topped with whipped cream and applesauce.
Moreka Jolar, Hollyhock Cooks
30 June 2016
Can't Find My Way No More paired with Paul Mas Estate Malbec
Next up for Peter Turner's pairings of wines with songs from Pairings, we have a strong, full-bodied red wine. Can't Find My Way No More is an original tune I wrote in the throes of jet lag. I originally intended it as a vocal/drum duet and was inspired by the sound of spiritual music after watching 12 Years a Slave on a flight home from Europe. I was also feeling particularly lost and vulnerable at the time. Where does a lapsed Catholic turn to for solace?
Daniel Janke and I have played and recorded this song together a number of ways, and I've also performed it solo, using the audience as my percussion section. I love that it's been so versatile and I feel as though I can still make new discoveries with it.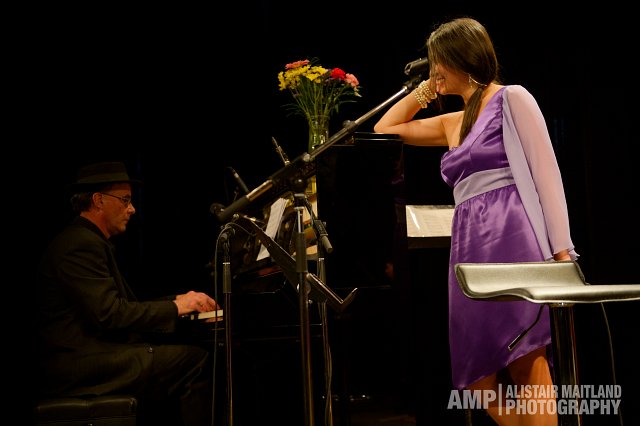 Here are Peter's notes about this pairing:
This is a full bodied red with rich dark-fruit notes, plum, spice, herbs and some tannins. I'd serve it with a steak or BBQ.
Complexity . . . percussion . . . strength . . . and perseverance. Maybe I read too much spirituality into this song, but for me, Malbec speaks to connections of faith, links from medieval Europe to the Catholic passion, and links of New World South America. Plus, the Malbec wine makers of central France refer to their dark creation as the "black blood of Cahors", which for me is an almost gospel-like description.
Check out the song here: fawnfritzen.bandcamp.com/track/cant-find-my-way-no-more
23 June 2016
Begin the Beguine paired with Puglia Luccarelli Negroamaro
Next up in our series of songs from Pairings paired up with wines, as chosen by Peter Turner, we have a medium-bodied red wine. I love the haunting melody of Begin the Beguine when it is transposed to a minor key. This song was recorded with Calgarian drummer Karl Schwonik and I love how the track turned out. Despite the sparseness of the arrangement, it feels lush.
For the CD release, I performed this song with Ken Searcy. A fun side-note: while on tour through Ontario in May, I performed this song with George Koller using his upright bass as a percussion instrument. It was so much fun! Ken Searcy and George Koller used to play together years ago, and it was partly because of Ken that I met George. This Canadian jazz scene is a small community!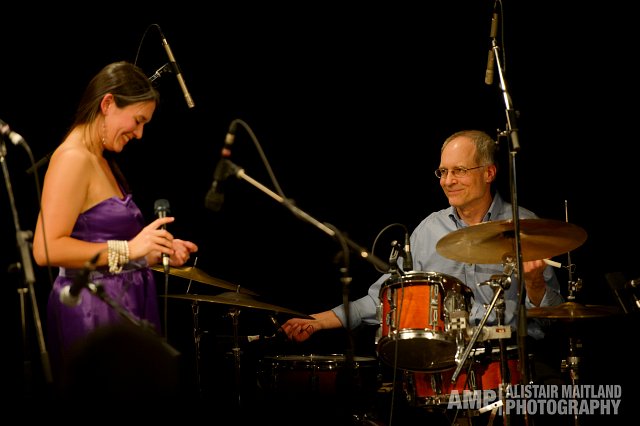 This is a mid-weight red wine, with lots of fruit flavours. In the glass, a gorgeous dark, rich garnet colour. In Cahors (the native region of Malbec), they call this "the black grape of Cahors". On the nose, that sigh-inducing, knee-buckling coffee/toffee Italian thing for sure, but also black current, pepper, and super ripe plum. On the palate, a luscious revelation. Black cherries and cassis, rich buttery toffee, and great pepper spice. Fruit forward and very smooth but balanced with great solid tannins. Structured but very sippable, this would go beautifully with a big grilled Porterhouse steak or roasted Easter lamb.
Negroamaro, translated from Italian, literally means "black bitterness", which is intriguing in its own way. The grape is nearly unknown outside of Puglia and is sometimes blended with Sangiovese or Montepulciano.
This Negromaro starts out deceptively simple, and yet there is smoke and leather and a building heat and slightly spicy finish. A second taste builds on the first, and the energy of the wine grows. I hear Fawn's intensity in this song grow the same way... a tension between control and fire!
Check out the song here: fawnfritzen.bandcamp.com/track/begin-the-beguine