Lies of Handsome Men paired with Casa Dos Vinhos Da Madeira Malmsey
The final song Peter Turner paired up with a wine ends on a sweet note. I've loved Francesca Blumenthal's song Lies of Handsome Men since I first heard it sung by Stacey Kent. The lyrics draw you in and entwine you in a poignant and self-deprecating story.
The song is not widely known although it has been recorded a number of times, including recordings by Blossom Dearie and Cleo Laine. I found as many versions as I could before taking it into the studio and heard it done with lush arrangements, as well as piano-centred arrangements, but never simply with guitar. The Pairings recording features Reg Schwager's beautiful playing and I'm delighted that we were able to tell the story together.
Even better, in May I received a letter from Francesca Blumenthal herself. She said that she loves how I interpreted her song, and that she was drawn to my original songs, as well. These are some of best compliments I've ever had the pleasure of receiving. What a thrill!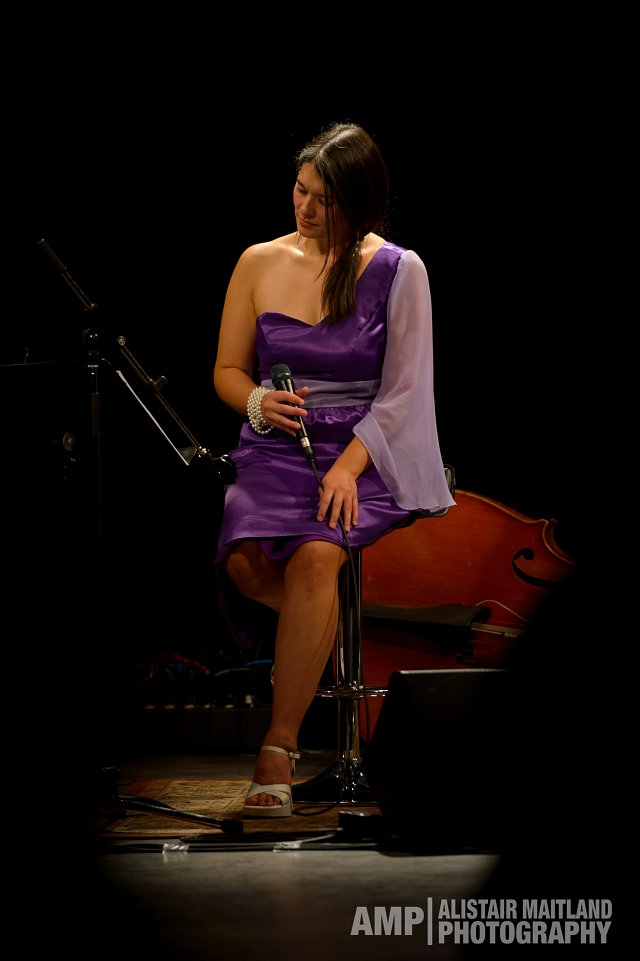 Here are Peter's notes about this pairing:
Ideal to pair with something sweet, gingery, and desserty. Think sticky toffee pudding or gingerbread. Made with Malmsey (or Malvasia) grape, this is the sweetest of four Madeiras made with traditional grapes that progress from dry to sweet. These wines can be aged for incredible periods of time. I have drunk an 1837 vintage, and am holding a second bottle of the same in my collection.
Madeira has two faces . . . sweetness that rolls off your tongue, and wraps around a dessert with caramel and spice notes. Its other face is trickery . . . It can age forever, only getting more alluring and desirable, and at the same time having a disguised kick that sneaks up on you and knocks you off your feet when you are least expecting it. A few of you may have heard a song called "Have Some Madeira, My Dear", which talks of Madeira and the lies of handsome (or not-so-handsome) men.
Check out the song here: fawnfritzen.bandcamp.com/track/lies-of-handsome-men
For my at-home pairing party a few weeks ago, I made gingerbread cake. Grating the ginger takes time, but it's soooo worth it! The cake is not too sweet, especially when topped with a dollop of unsweetened applesauce and barely-sweetened whipped cream... Check out the recipe below.
---
GINGERBREAD CAKE (from Hollyhock Cooks)
serves 10-12
1/2 cup soft butter
1/2 cup brown sugar
1 egg
1/2 cup unsulphured molasses
1/2 cup finely grated fresh ginger
2 tsp vanilla extract
1/2 milk
1 tbsp vinegar
1 cup whole wheat flour
1 cup unbrelached white flour
1 tsp baking soda
1/2 tp salt
Preheat the oven to 350F (after grating the ginger!). Lightly oil a 10-inch springform pan.
In a large bowl, use a fork to cream together the butter and sugar. Whisk in the egg, molasses, ginger, and vanilla.
In a small bowl or in a measuring cup, combine the milk with the vinegar. Add this to the wet mixture.
In a third bowl, combine all the remaining dry ingredients. Slowly stir the dry mixture into the wet with a wooden spoon just until they are completely combined. Pour the batter into prepared springform pan and bake for 30-35 minutes or until a knife comes out of the centre clean. Allow it to cool slightly before removing. Serve warm topped with whipped cream and applesauce.
Moreka Jolar, Hollyhock Cooks